With rising airfares, it's hardly surprising that many of us are ditching foreign getaways in favour of UK staycations this summer. So we've asked the Prima team to reveal their favourite UK road trip destinations.
Get ready to pack up your car. Because first up, it's North Devon.
Where to stop off
1. Lynton and Lynmouth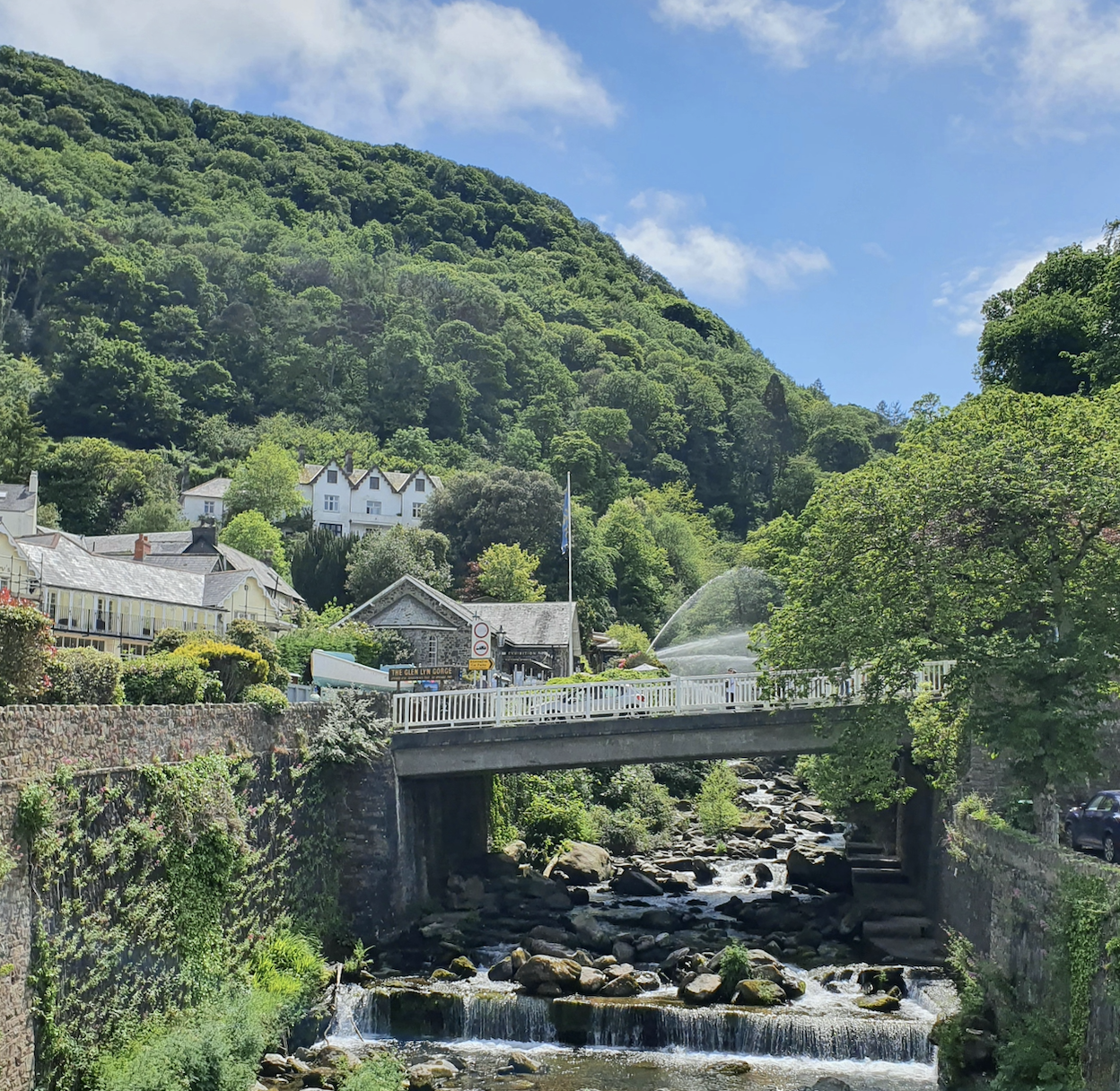 Affectionately named 'Little Switzerland', these two coastal villages in Exmoor National Park are loved for their stunning scenery, wildlife and charm.
Each boasts its own unique character. The quaint fishing village of Lynmouth – with its pretty harbour and ancient woodland walks – is located at sea level. Meanwhile, Lynton – with its selection of Victorian tea-rooms, shops and cafés – is located at the top of Glen Lyn Gorge, over 500 feet above.
It's easy to travel between the two: just hop on the world's steepest water-powered cliff railway.
Things to do
Take in the views from the Valley of the Rocks, home to some of England's highest sea cliffs and a herd of feral goats
Ride the funicular railway, which takes you up the cliff face from Lynmouth to Lynton
Stop off for tea and cake at Watersmeet

, overlooking the ancient woodland and river gorge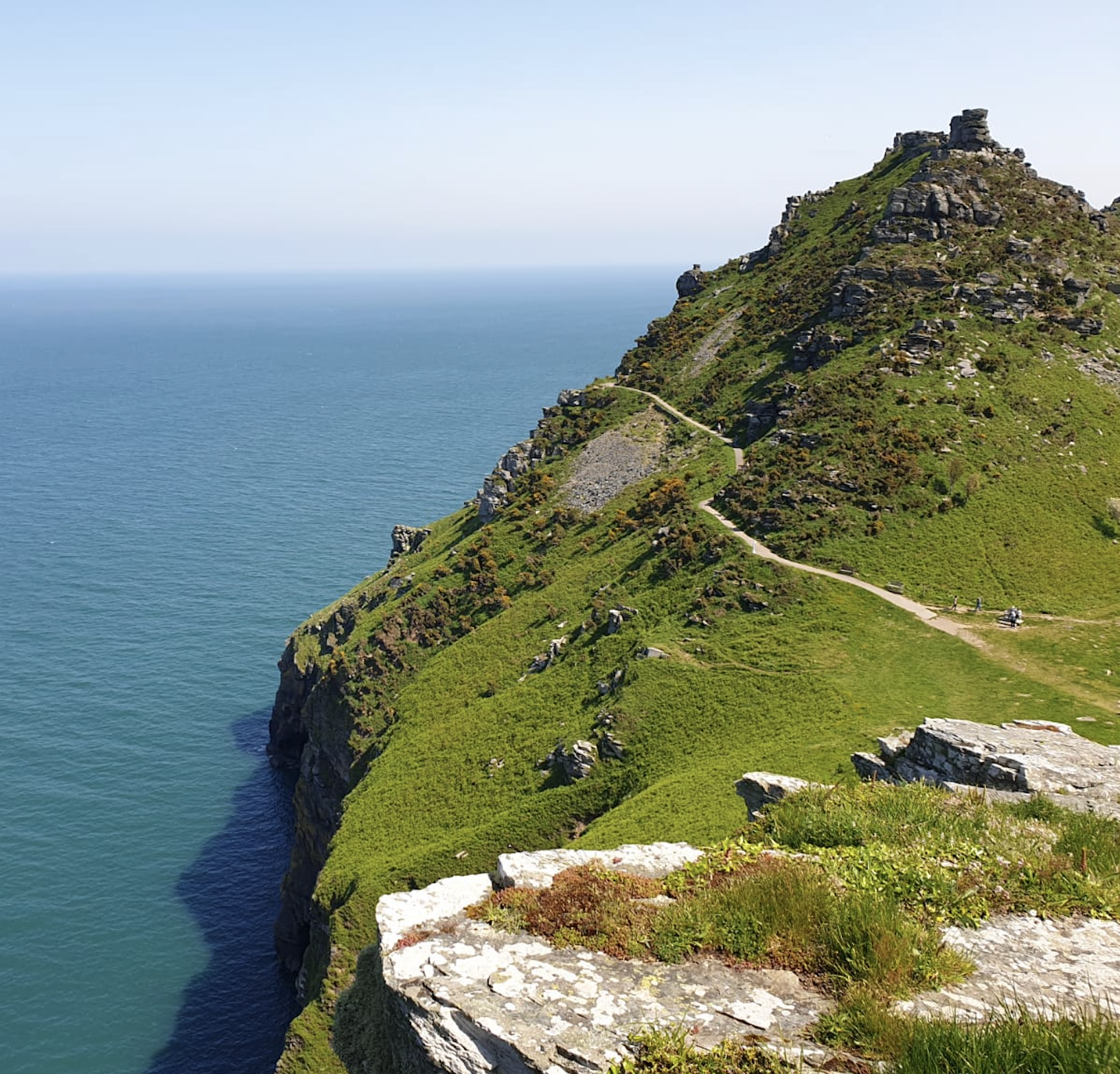 2. Woolacombe (35-minute drive from Lynton)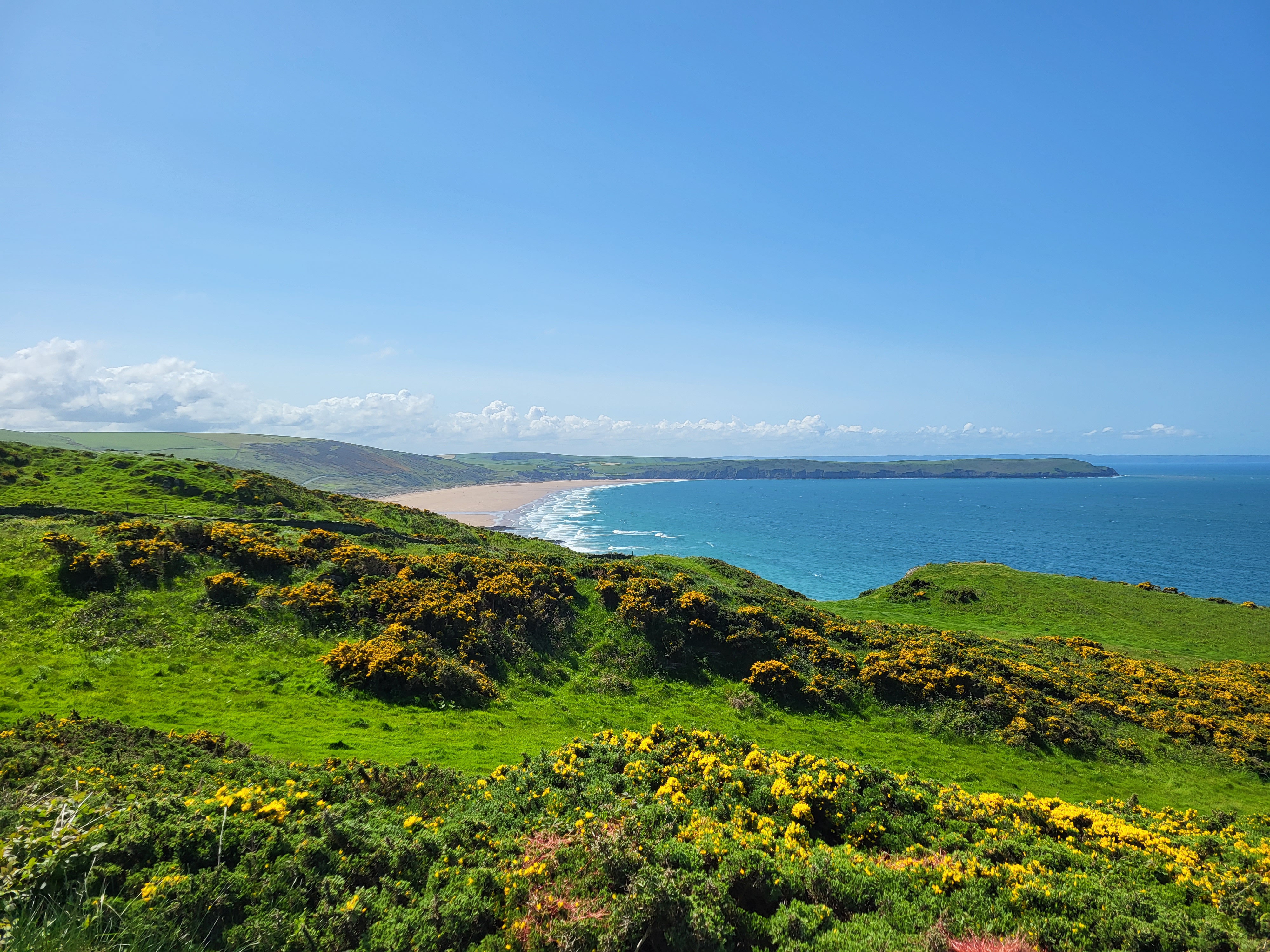 If you love the beach, you'll love Woolacombe. This seaside resort boasts three miles of uninterrupted golden sand. In fact, it was awarded Britain's best beach two years in a row.
Whether you're a seasoned wave rider or an absolute beginner, the place is a haven for surfers. But if you don't fancy getting in the water, there's still plenty to explore, from rock pools to coastal paths.
Things to do
Catch some waves, by hiring a surfboard for the day or joining a surf school
Picnic on the headland at Morte Point, with great views of Woolacombe Bay and Lundy Island
Indulge in traditional seaside fun at the amusement arcade or crazy golf course
3. Clovelly (58-minute drive from Woolacombe)
Clinging to the side of a 400-foot cliff, Clovelly is a village once owned by the Queen of England.
It's steeped in maritime history. The cobbled, cottage-lined streets lead down to an ancient fishing harbour and 14th century quay. Since Elizabethean times, no vehicles have been allowed to pass through it – only donkeys and sledges – to preserve its unique atmosphere.
You'll have to pay to get in and explore Clovelly. But your ticket price includes parking, entry to the beautifully-maintained gardens and a free return visit within seven days.
Things to do
Say hello to the donkeys, Clovelly's most popular residents
Step back in time at Fisherman's Cottage, a real example of how a Clovelly fisherman and his family lived in the 1930s
Wander through the cobbled streets

, where you'll find shops selling unique and handmade gifts, from soaps to silks
4. Hartland (11-minute drive from Clovelly)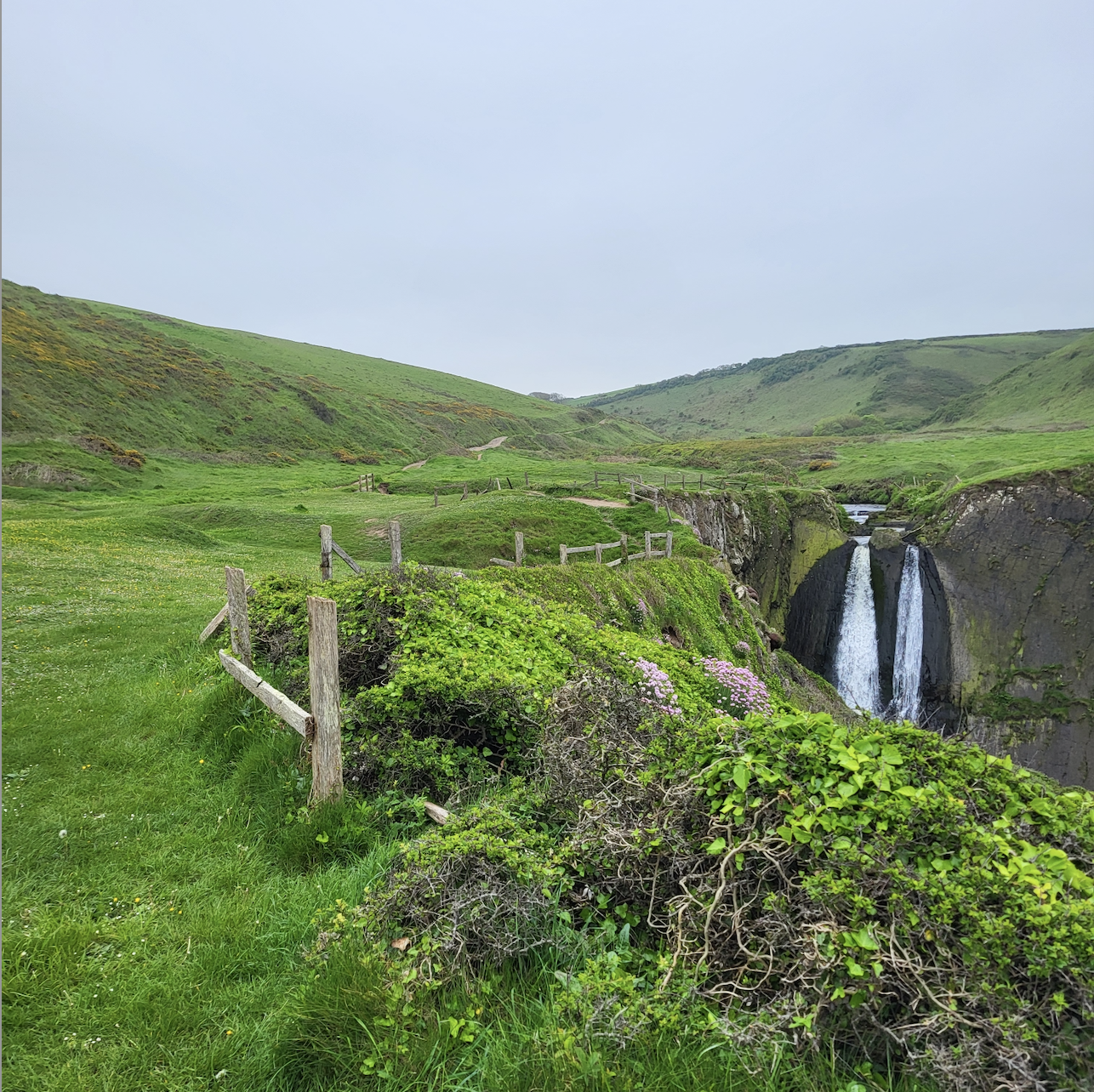 Remote but charming, Hartland offers an escape from the more 'touristy' parts of Devon. If you're looking for dramatic coastal walks, friendly local pubs and a bit of history, this place certainly delivers.
Things to do
Visit the Shipwreck Museum at Hartland Quay and discover why the local shores are infamous among sailors
Follow the coastal path to Speke's Mill Mouth Waterfall, the highest waterfall in Hartland
Try your hand at pottery

, just one of the crafts this part of the world is famous for
Tips for driving in North Devon
Devon has more roads than any other country in the UK. But the majority are narrow, winding country lanes, with few (if any) road-markings. So before you set off, here are a few top tips to remember.
1. Treat the speed limit as a limit, not a target
National speed limit applies to many of Devon's country roads. But 60 mph on a single-lane, unfamiliar track is pretty fast. So see the speed limit as a limit – not a target. Adapt your speed to the conditions of the road and your comfort level. Give yourself plenty of time to break for the unexpected, like pedestrians or animals in the road.
2. Pass tractors and trailers carefully
Much of Devon is farmland. So if you visit, you're sure to come across quite a lot of slow-moving farm traffic, like tractors and trailers. This is particularly true during harvest time (late summer to early autumn). If you spot farm traffic ahead, hang back a little and be patient. Most farmers don't want to hold up the road and, when they can, will pull up to let cars pass.
3. Look out for horses and riders
Devon is hugely popular with horse riders. But since 2018, over 375 road accidents involving equestrians in Devon have been reported to the police or British Horse Society (BHS). To avoid adding to that number, it's important to pass horses wide and slow. Keep your speed below 10 mph and give them at least two metres of space at all times.
All set to go?
Hopefully you're now excited to explore all that North Devon has to offer. Just remember to check over your car before you go, to make sure you get there safely and comfortably.