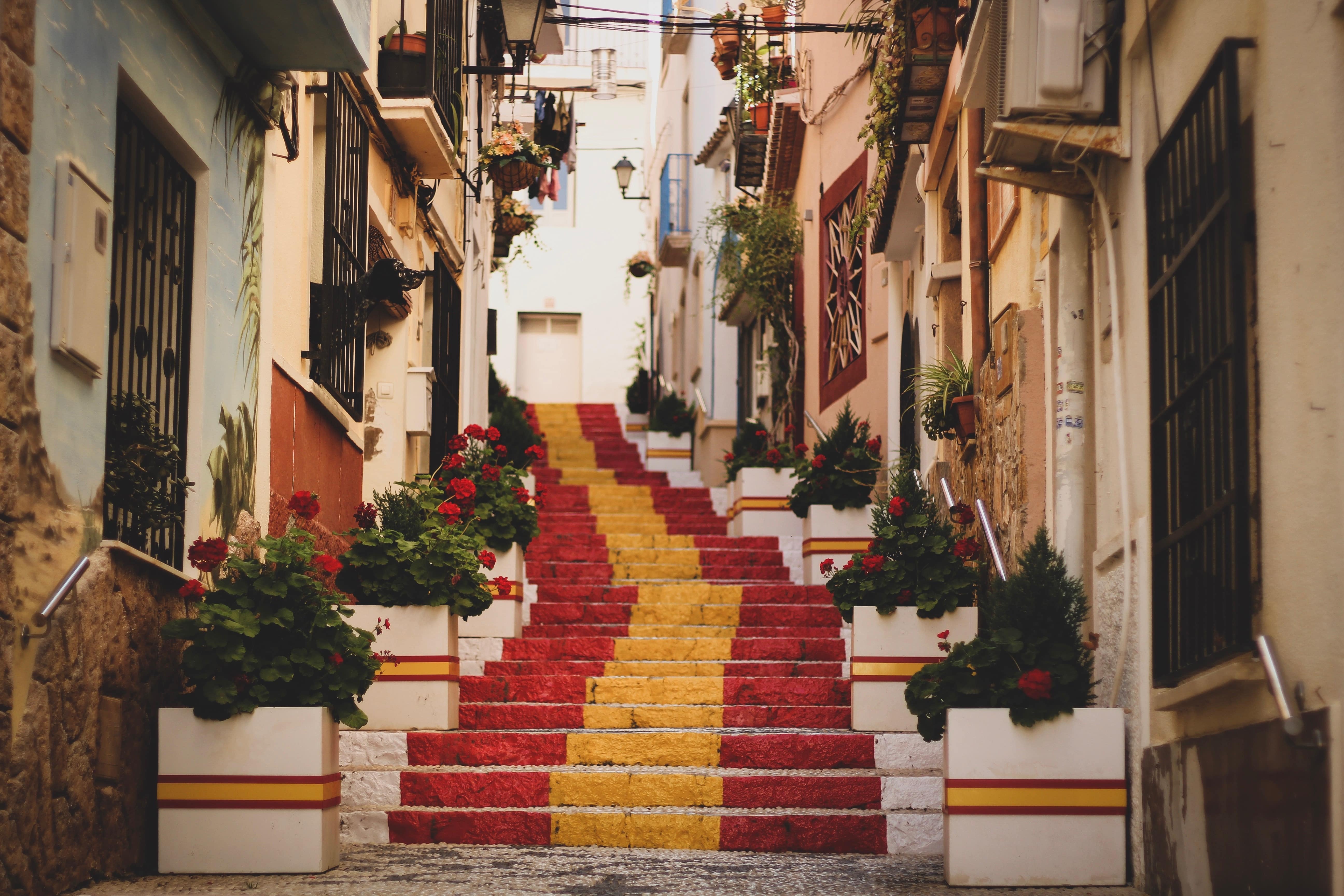 From the beaches to the food, the scenery to the festivals, there's lots to love about Spain. But you probably don't love the sound of long airport queues and the rising costs to fly there.
So, why not drive?
If your car's insured with Prima, you're automatically covered to drive in and between any EU country – including Spain – for up to 90 days.
What's more, we have Prima offices in Madrid. So we've asked our Spanish colleagues to reveal the best places to visit in their home country. They've also shared some top tips for driving on Spanish roads. Read on to check them out.
4 places to visit in Spain
1. Costa del Sol
Located in the southern region of Andalusia, the Costa del Sol has long been a favourite with British sun seekers. It boasts over 150-kilometres of coastline and 325 days of sunshine per year.
Stop off here and you can enjoy the best of both worlds. The Costa del Sol mixes charming Mediterranean old towns and scenic inland nature reserves with modern beach resorts and glitzy marinas.
2. Basque Country
Like nowhere else in Spain, the Basque Country boasts its own unique language, traditions and landscape. From Mediaeval walled towns to fairytale villages, there's no shortage of places to explore.
Head into Bilbao, the largest city in the region, and you'll find dramatic architecture and an impressive dining scene. No trip here is complete without sampling the delicious Pintxos.
3. Catalonia
When most people think of Catalonia, they think of Barcelona, with its galleries, architecture and nightlife. But there's plenty to see beyond the stylish capital.
Discover sunny seaside towns on the Costa Brava and Costa Dorada. Or visit the Aigüestortes i Estany de Sant Maurici National Park, with its stunning high mountains, meadows and rivers.
4. La Rioja
Enjoy a glass of red? You won't want to miss La Rioja.
This province in the north of Spain is famous for its wine. In fact, it's home to over 600 wineries, many of which are open to visitors.
And if you ever tire of sipping the local produce and gazing out onto the lush vineyards, there's plenty of non-wine-related things to do. Visit the healing thermal baths, hike the rugged mountain trails or try the tapas bars in the historic town of Haro.
Things to know before driving in Spain
You'll need to carry a few things with you
Unlike in the UK, you'll need to carry a warning triangle and reflective jackets in your car with you when driving in Spain. Make sure you use them if you break down or have an accident.
It's also wise to carry the following documents at all times:
Your certificate of motor insurance
Your driving licence
Your passport
Your vehicle log book (V5C)
They drive on the other side of the road
This might seem like an obvious one. But in Spain, like in most of Europe, you drive on the right-hand side of the road. That means you must overtake on the left and give way to the left at roundabouts.
It also means you'll need headlamp deflectors for your car. This is because, in the UK, cars are designed for driving on the left-hand side of the road. Headlamp deflectors prevent you from dazzling oncoming traffic when you drive on the right.
They have different speed limits
Speed limits in Spain are signposted in kilometres, rather than miles per hour.
Make sure you pay close attention to them. Get caught speeding and you could face a fine of around €100 to €500, which will quickly kill any holiday mood.
In built-up areas, the speed limit is typically around 50 kmph. On motorways, it varies between 100 and 120 kmph, depending on the region and road.
They take drink driving seriously
The legal blood alcohol limit to drive in Spain is lower than in the UK. So whether you're visiting one of Spain's many vineyards or hitting the local bars, don't risk it. Leave your car at your accommodation and take a taxi instead.
Ready to go?
Hopefully you're now excited for a road trip to Spain. Just remember to check your car is in good condition before you set off and plan your route carefully.